20.Sep.2023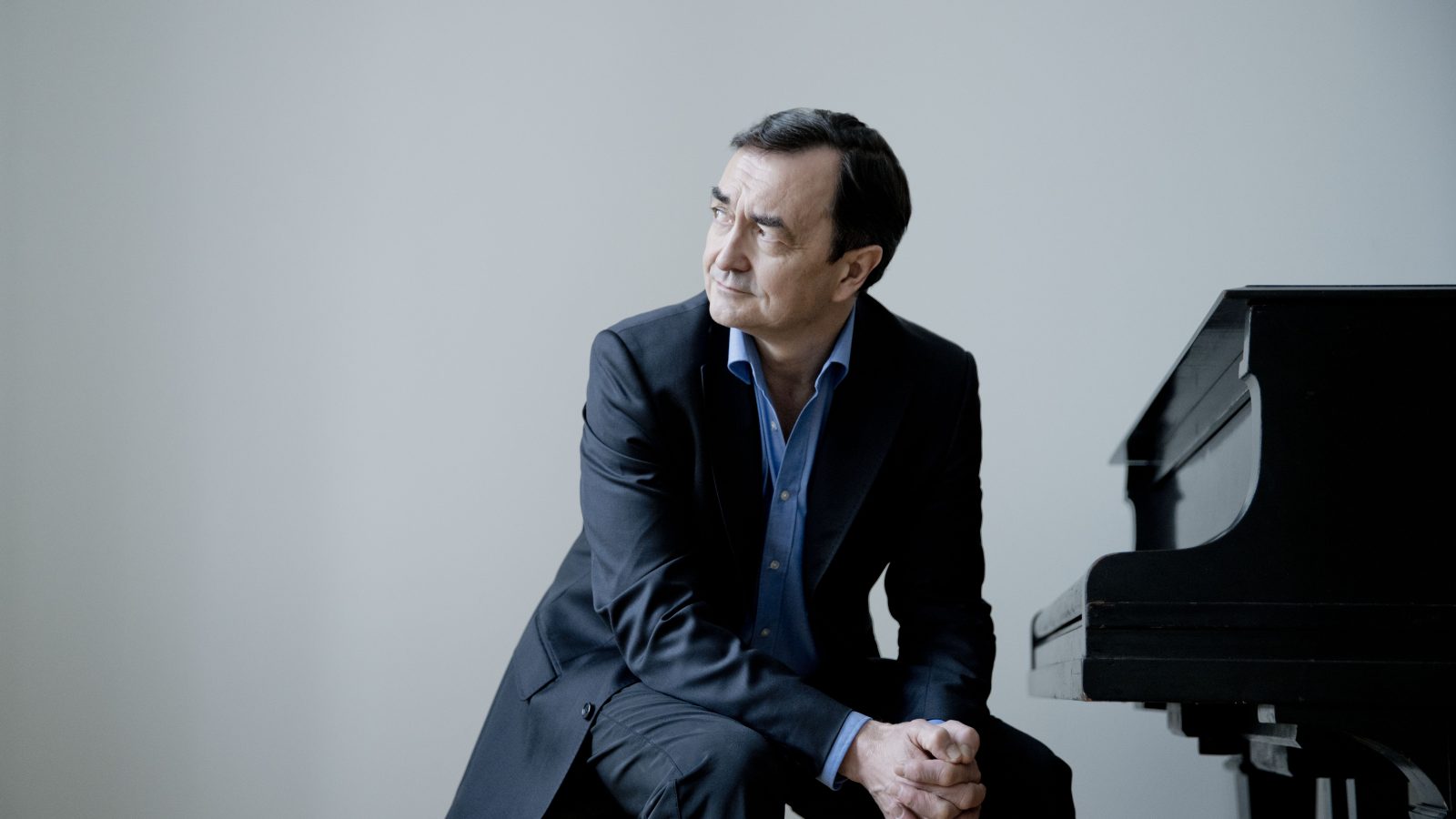 ---
This year marks the centennial of the birth of György Ligeti, with whom Aimard shared an intimate working relationship until the Hungarian composer's death in 2006. In a recent essay for VAN magazine, Aimard describes his late friend as "the epitome of a polyglot and a free spirit," whose music is "irresistible in its visual poetry and the power of its gestural, formal, rhythmic and tonal influence." This admiration was mutual. Ligeti considered Aimard "today's leading interpreter of contemporary piano music," and dedicated several of his Études to the pianist, who won a Gramophone Award for his recording of the complete set. Indeed, critics have consistently recognized Aimard's way with the composer's work, hailing him as "the definitive interpreter of this technically fearsome keyboard writing" (The Guardian).
After spring and summer performances of Ligeti's music in Berlin, Paris, Seoul and at the Aldeburgh, Ruhr and Salzburg festivals, Aimard continues paying international tribute to the great modernist this fall. In New York, he joins the New York Philharmonic under Susanna Malkki for accounts of Ligeti's Piano Concerto (Nov 2–4), before juxtaposing selected Ligeti Études with works reflecting their cultural inspirations in the Philharmonic's "Artist Spotlight" recital series (Nov 7).
In London, Aimard headlines Ligeti 100, a full day devoted to the composer at the Southbank Centre's Queen Elizabeth Hall, with an all-Ligeti solo recital of the Chromatische Phantasie, Musica ricercata and selected Études, followed by a rendition of the Piano Concerto with Vimbayi Kaziboni and the London Sinfonietta (Oct 14).
Aimard gives two more performances of Ligeti's concerto, first at Amsterdam's Concertgebouw with Asko Schönberg (Oct 28) and then in Tokyo with Sylvain Cambreling leading the Yomiuri Nippon Symphony Orchestra (Dec 5). It was with the Asko Ensemble, one of the two Dutch chamber orchestras that merged to become today's Asko Schönberg, that Aimard made his Grammy-nominated recording of the concerto in 2001.
In solo recitals at both Germany's Essen Philharmonie (Sep 26) and the Ligeti Festival in Montreal's Salle Bourgie (Nov 5), Aimard pairs selections from Ligeti's Études and Musica ricercata with Bagatelles and Études by Beethoven, Chopin and Debussy. He also features the Musica ricercata in recital programs at Frankfurt's Alte Oper (Sep 29) and the Théâtre des Champs-Elysées in Paris (April 28), as well as including the Études in a duo recital with his regular piano partner, Tamara Stefanovich, in Zurich (Oct 1).