15.Nov.2023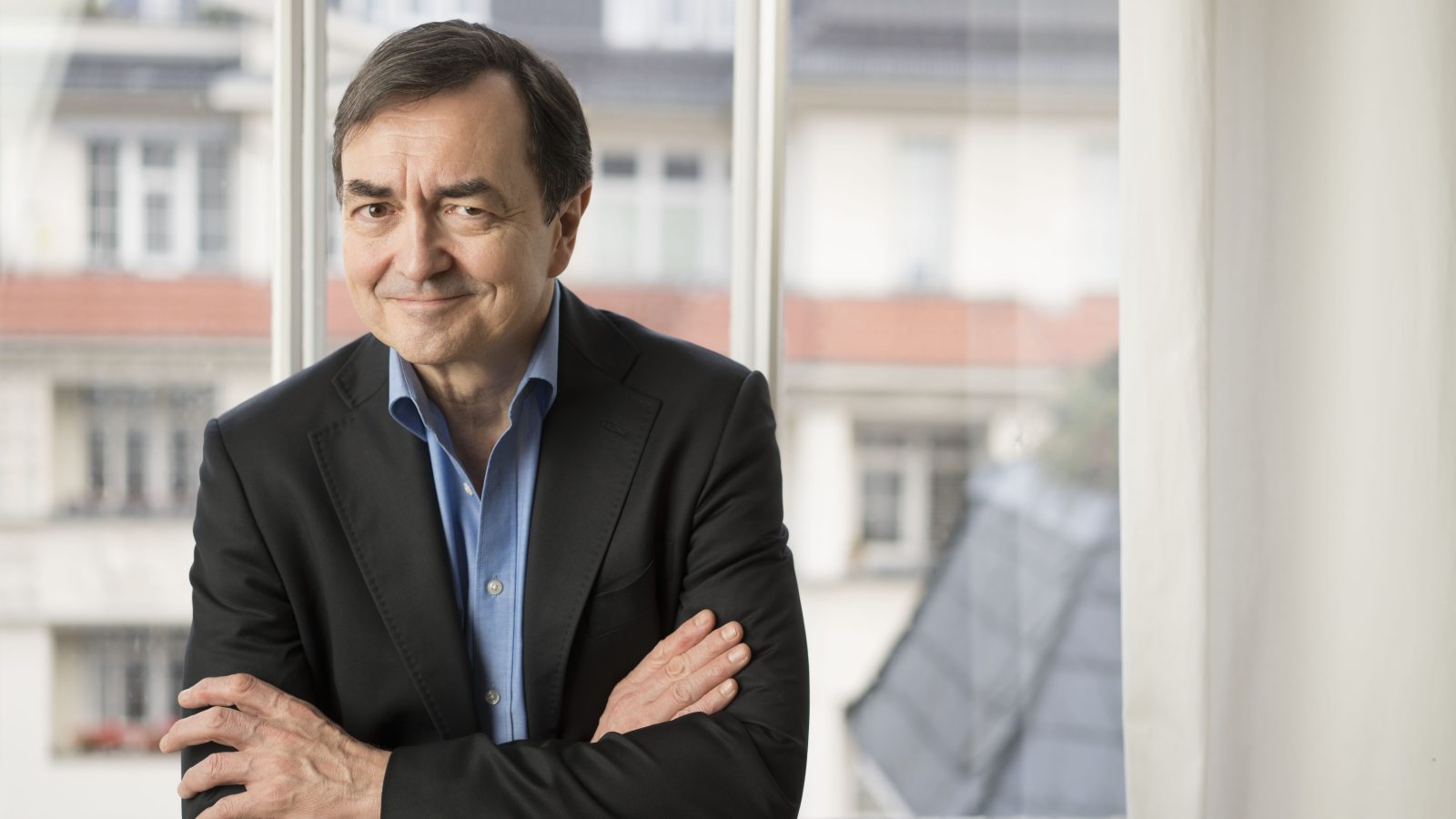 ---
Early next year, Aimard returns to the States for solo recitals in Chicago (Feb 25), San Francisco (Feb 27) and Philadelphia, where he pairs his performance with a masterclass (Feb 23). Spanning almost four centuries of music, Aimard's programs deconstruct the keyboard fantasy, a genre whose improvisatory roots let its composers' imaginations run free. In Chicago, he juxtaposes examples by Sweelinck, Mozart, C.P.E. Bach and Beethoven with George Benjamin's Fantasy on Iambic Rhythm, and in San Francisco and Philadelphia with fantasies by Chopin, Elliott Carter and American experimentalist Charles Ives, who celebrates his sesquicentenary in 2024. After a similar exploration of the fantasia form in La Jolla, the San Diego Union Tribune marveled: "There have been few piano recitals this season so thoughtfully curated as the one that Pierre-Laurent Aimard gave. … A fascinating, unforgettable concert." Likewise, after one of his fantasia programs at London's Queen Elizabeth Hall, Seen and Heard International reflected:
"Recitals by Pierre-Laurent Aimard are never going to be less than fascinating. His quick mind and questing spirit see to that. … If only all piano recitals showed this level of commitment to ideas, to the music of our time, to connecting threads across centuries."
Aimard gives additional fantasy-themed solo recitals in France and Italy: in Nîmes (Dec 8), Avezzano (Feb 16) and Rome (Feb 17). His other 2023-24 solo recital highlights include a four-city Asian tour, with dates in Beijing (Nov 24), Xi'an (Nov 26), Shanghai (Nov 28) and at Tokyo's Yamaha Hall (Dec 1); appearances including a masterclass in Florence (Feb 10–15); and performances of Bach's Well-Tempered Clavier in Homburg, Germany (Sep 21) and at Vienna's Musikverein (Nov 16). His 2014 Deutsche Grammophon recording of the first volume of Bach's masterpiece was proclaimed "a new benchmark" (NDR Radio, Germany) that "earned him a secure place among the masters" (Die Welt, Germany).