8.May.2023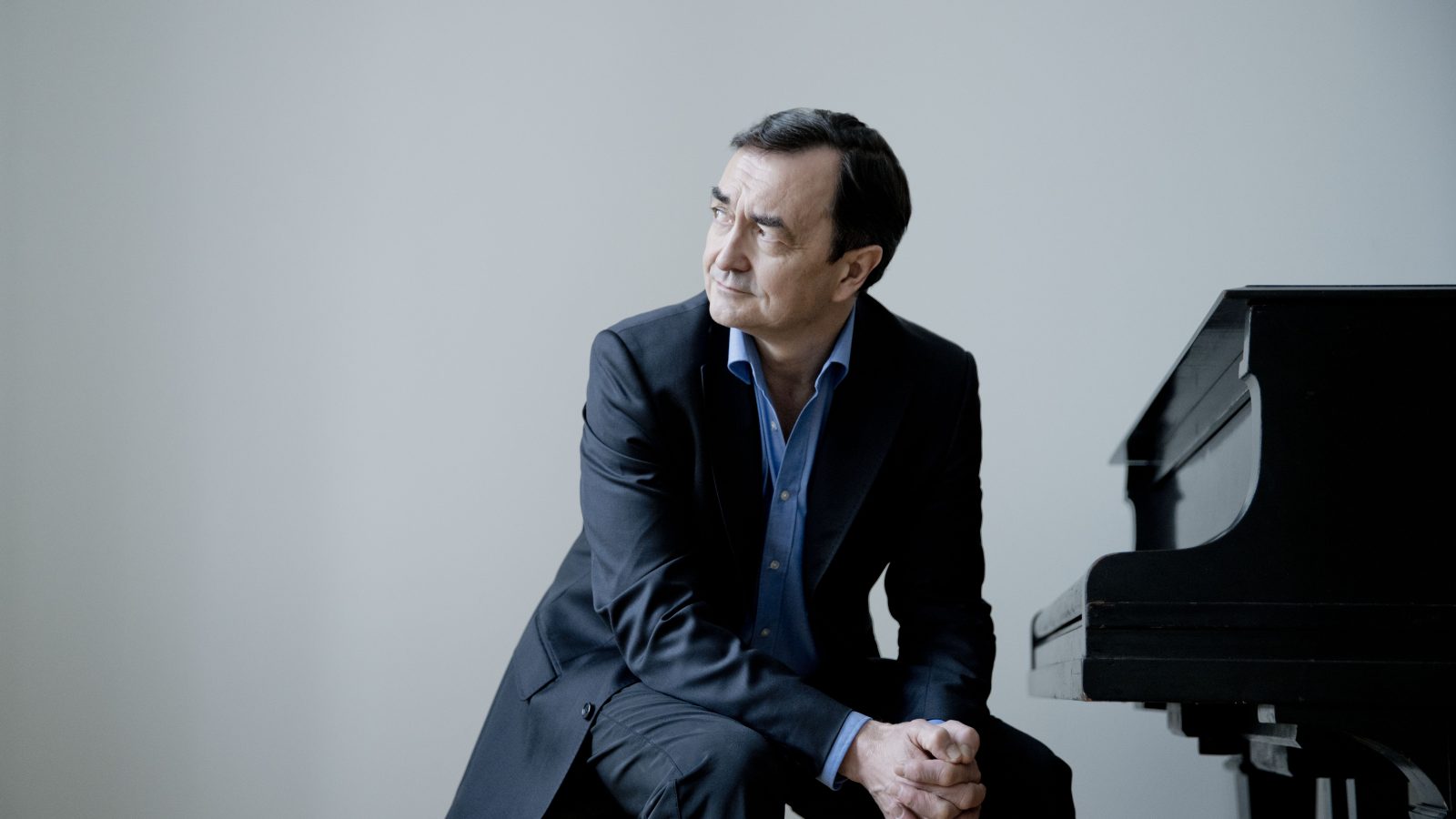 ---
To complete his Bartók concerto cycle with Esa-Pekka Salonen and the San Francisco Symphony, Aimard recently gave what the San Francisco Chronicle pronounced "a whiz-bang account of the Second Concerto."
Now, Pierre-Laurent Aimard returns to California for another orchestral collaboration: Beethoven's Fourth Piano Concerto with the Los Angeles Philharmonic and Eva Ollikainen, Chief Conductor of the Iceland Symphony, at LA's Disney Hall (May 11–14).
Aimard then joins Germany's Potsdam Chamber Orchestra on a Napoleon-themed program, juxtaposing Beethoven's "Emperor" Concerto with Schoenberg's Ode à la Napoleon Buonaparte (June 3).
He continues on to perform Ravel's G-major Concerto with the Orchestre Philharmonique de Radio France (June 6) and Mozart's 25th with Switzerland's Bern Symphony (June 29 & 30), before returning to Bartók with an account of the Hungarian composer's Third Piano Concerto at Austria's Grafenegg Festival (Aug 26).
Over the coming months, Aimard headlines "Ligeti 100" tributes at destinations throughout Europe, before crossing the Atlantic for similar events in America. While in residence at the Ruhr Piano Festival, Aimard performs Ligeti's Piano Concerto with conductor Susanne Blumenthal and two ensembles from the Cologne & Essen High School of Music and Dance (May 25). Followed by a second account of the concerto, now featuring Aimard's student Lorenzo Soulès as soloist (May 30). The final week of May also sees Aimard revisit Ligeti's concerto, on what would have been the composer's 100th birthday, with the young musicians of the Berlin Philharmonic's Karajan Academy under Susanna Mälkki (May 28).
In a recital at London's Queen Elizabeth Hall last month, Aimard featured Polonaise-fantaisie in A-flat, prompting Seen and Heard International to marvel: "Aimard's choice of one of Chopin's most elusive pieces was inspired. As was his performance, easily the most convincing I have ever heard." Flanked by the same composer's Polonaise "héroïque" and Beethoven's Eroica Variations, the same work takes Aimard to Graz, Austria for a summer recital (July 18).