12.May.2023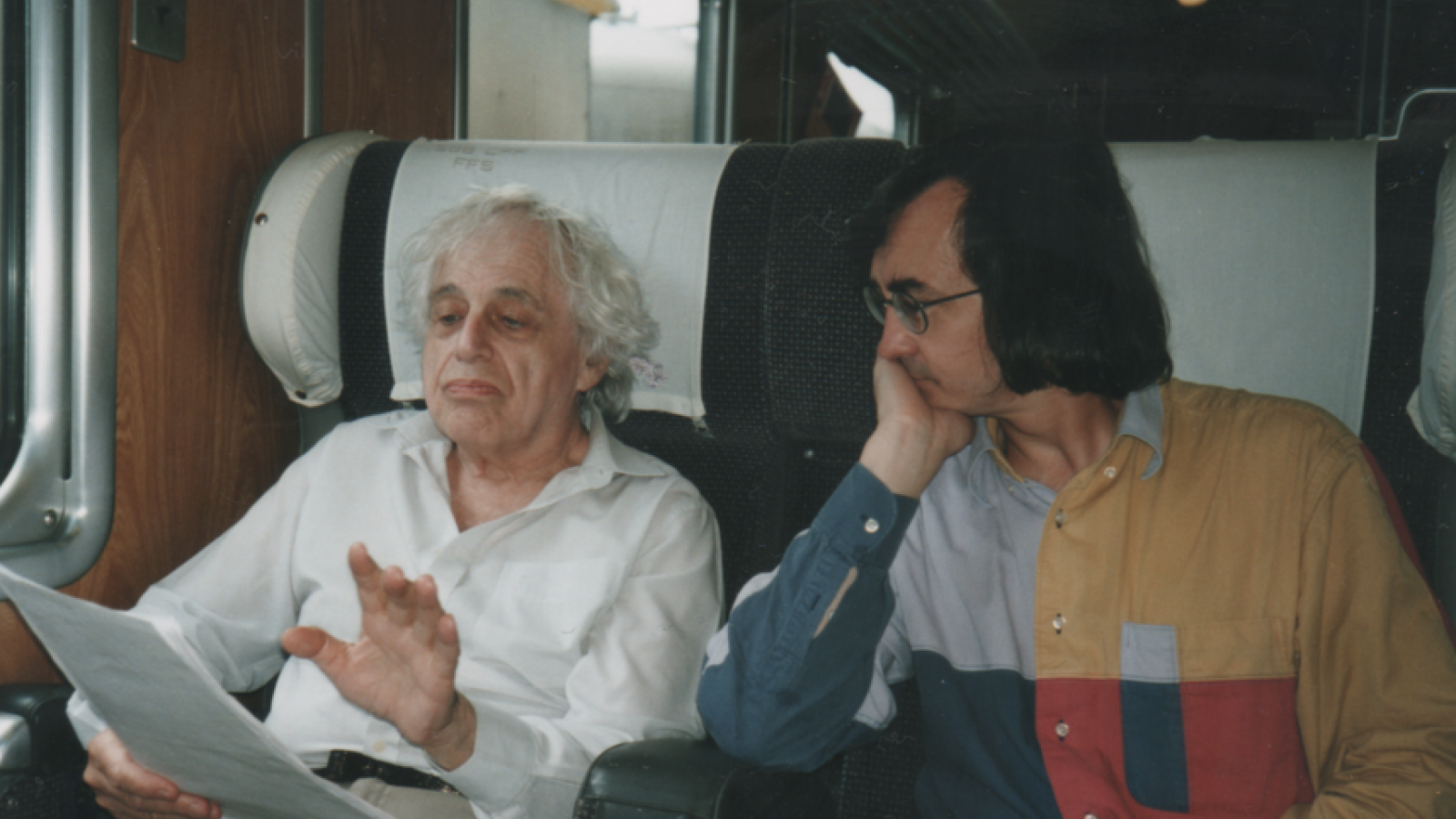 ---
This year marks the centennial of the birth of György Ligeti, who considered Aimard "today's leading interpreter of contemporary piano music." The two shared an intimate working relationship until the Hungarian composer's death in 2006, and The Guardian hailed Aimard's online guide to Ligeti's piano music as "a chance to delve deeply into some of the richest piano music of the late 20th century, in the company of arguably its finest interpreter."
In honor of his late friend and close musical associate, Aimard will embark on a summer of tributes to Ligeti who would have celebrated his 100th birthday this year. Over the coming months, Aimard headlines "Ligeti 100" tributes at destinations throughout Europe, before crossing the Atlantic for similar events in America. At the Berlin Philharmonie, he joins jazz pianist Michael Wollny for "Ligeti 100: A Musical Bow in Dialogues," presented in the "Jazz at Berlin Philharmonic" series (May 17). The two pianists later reprise the same program in a "Late-Night Ligeti" session that concludes a full "Ligeti Day" at England's Aldeburgh Festival (June 19).
This summer, Aimard gives recitals of all 18 of Ligeti's Études during residencies at three major European festivals: at the Aldeburgh Festival, on "Ligeti Day" (June 19); at Austria's Salzburg Festival (July 30); two days after giving a recital of Beethoven's complete Bagatelles (July 28); and at Germany's Ruhr Piano Festival (May 31), before showcasing excerpts from unpublished Ligeti works during a conversation about the composer (June 1).
While in residence at the Ruhr Piano Festival, Aimard also performs Ligeti's Piano Concerto with conductor Susanne Blumenthal and two ensembles from the Cologne & Essen High School of Music and Dance (May 25). Followed by a second account of the concerto, now featuring Aimard's student Lorenzo Soulès as soloist (May 30), the collaboration concludes the French pianist's long teaching career at the prestigious German school. The final week of May also sees Aimard revisit Ligeti's concerto, on what would have been the composer's 100th birthday, with the young musicians of the Berlin Philharmonic's Karajan Academy under Susanna Mälkki (May 28).
Aimard's upcoming Ligeti dates:
May 17: Berlin Philharmonie / Michael Wollny, Jazz at Berlin Philharmonic: Ligeti 100
May 25: Klavier-Festival Ruhr, Concerto at Cologne & Essen High School of Music and Dance
May 28: Karajan Academy of the Berliner Philharmoniker / Susanna Mälkki
May 30­­: Klavier-Festival Ruhr, Spoken introduction to Ligeti's Piano Concerto
May 31: Klavier-Festival Ruhr, Recital of Ligeti's Études
June 1: Klavier-Festival Ruhr, Workshop/lecture on the evolution of Ligeti's style
June 19: Aldeburgh Festival, Recital of Ligeti's Études
July 26: Ligeti-Beethoven Recital in Tuscany
July 30: Salzburg Festival, Recital of Ligeti's Études