20.Oct.2017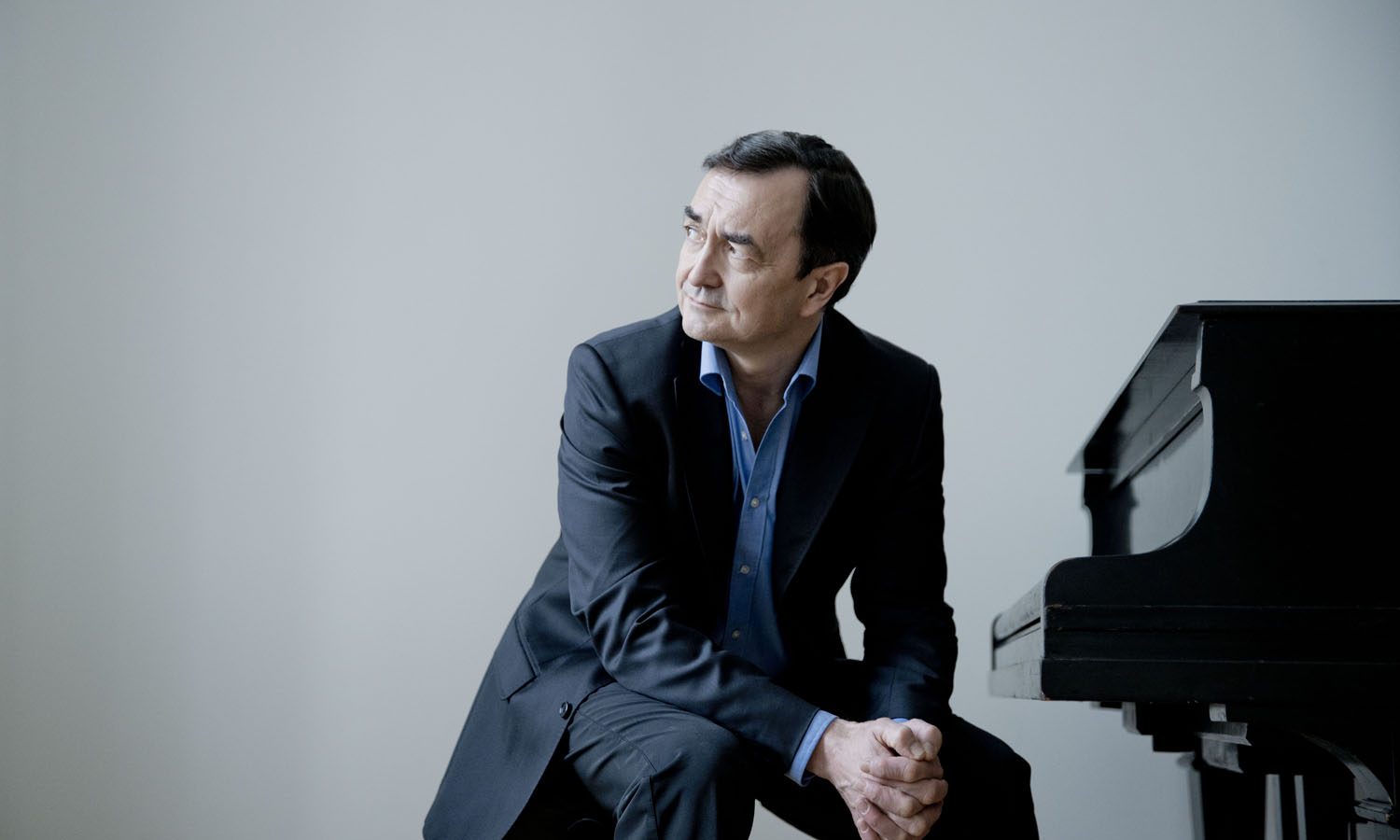 ---
Pierre-Laurent Aimard appears at the Pierre Boulez Saal this October.
In this recital evening, Aimard – a founding member of Pierre Boulez's Ensemble intercontemporain in Paris – performs works written for him by Ligeti, Carter, György Kurtág, George Benjamin, and Marco Stroppa.
The October 26 program – originally created for his Siemens Prize recital last year – features Ligeti's Der Zauberlehrling (The Sorcerer's Apprentice) (Études pour piano, deuxième livre) and Entrelacs / Étude Nr. 12 (Études pour piano, deuxième livre), Carter's Caténaires, György Kurtág's Passio sine nomine, George Benjamin's Shadowlines, and Marco Stroppa's Passacaglia canonica.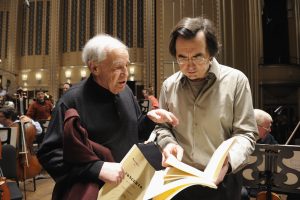 Looking over Ravel scores with Boulez, Cleveland, 2010.
Photo by Roger Mastroianni
"What was extraordinary with Boulez was his kind of morality with the music. There was a passion, a man burning for music, irresistibly, that you could feel at any second of his music making – of course, well controlled and somewhere almost behind the controller, but always there. He had a way to serve his own music and other people's as well. This is something that I think has influenced – and I hope will continue to influence – generations." – Pierre-Laurent Aimard on Pierre Boulez