13.Oct.2017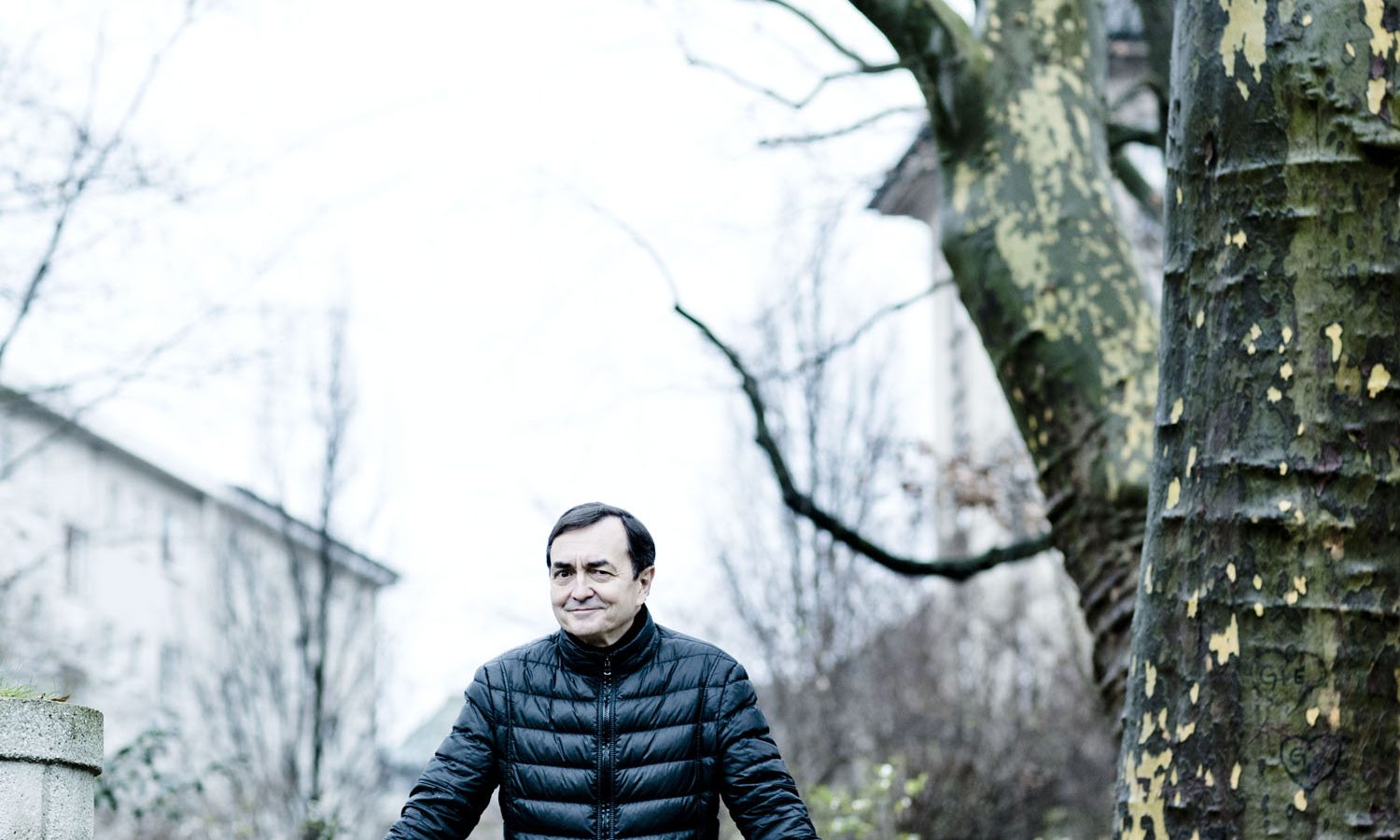 ---
This fall, Pierre-Laurent Aimard appears in recitals and performances across Europe and Asia, and also embarks on a tour with the Australian Chamber Orchestra in November.
On October 14, Aimard performs at Moscow's Tchaikovsky Concert Hall, where he presents Beethoven's Third and Fifth Piano Concertos, accompanied by the National Philharmonic Orchestra of Russia and conductor Vladimir Spivakov. Aimard reprises his Debussy / Beethoven repertoire – from previous recitals in Münster, Brno, Ekaterinburg, and Moscow – at St. Petersburg's Mariinsky Theatre on October 17 and at the Frankfurter Hof in Mainz, Germany on October 20.
Aimard – a founding member of the Ensemble intercontemporain in Paris – performs at the Pierre Boulez Saal on October 26, where he presents an evening of works dedicated to him by Ligeti, Carter, Kurtág, George Benjamin, and Marco Stroppa.
In November, Aimard joins forces with the Australian Chamber Orchestra for Bach's Contrapunctus I-IV from The Art of Fugue and Mozart's Piano Concerto No. 15. Together, they tour and perform at London's Royal Festival Hall (November 3), Helsinki's PianoEspoo (November 5), Munich's Herkulessaal (November 9), and Vienna's Konzerthaus (November 14 & 15).
On November 17, Aimard continues to spotlight Bach, presenting the Goldberg Variations at the Cambridge Music Festival. He then jumps forward to Ravel's jazz-influenced Piano Concerto in G major at the DR Koncerthuset on November 23 & 24. He is joined in Copenhagen by the Danish National Symphony Orchestra & conductor David Afkham.
Aimard then makes his way to Asia, first to Beijing's National Centre for the Performing Arts on November 30. With Tokyo's NHK Symphony Orchestra and conductor Charles Dutoit, he performs an all-Ravel program for the 80th anniversary of the composer's death (December 2 & 3). At Tokyo Opera City on December 6, Aimard presents Messiaen's Vingt regards sur l'enfant-Jésus, and concludes his fall season at Urayasu's Toyota City Concert Hall with Schubert and Debussy.