15.Feb.2018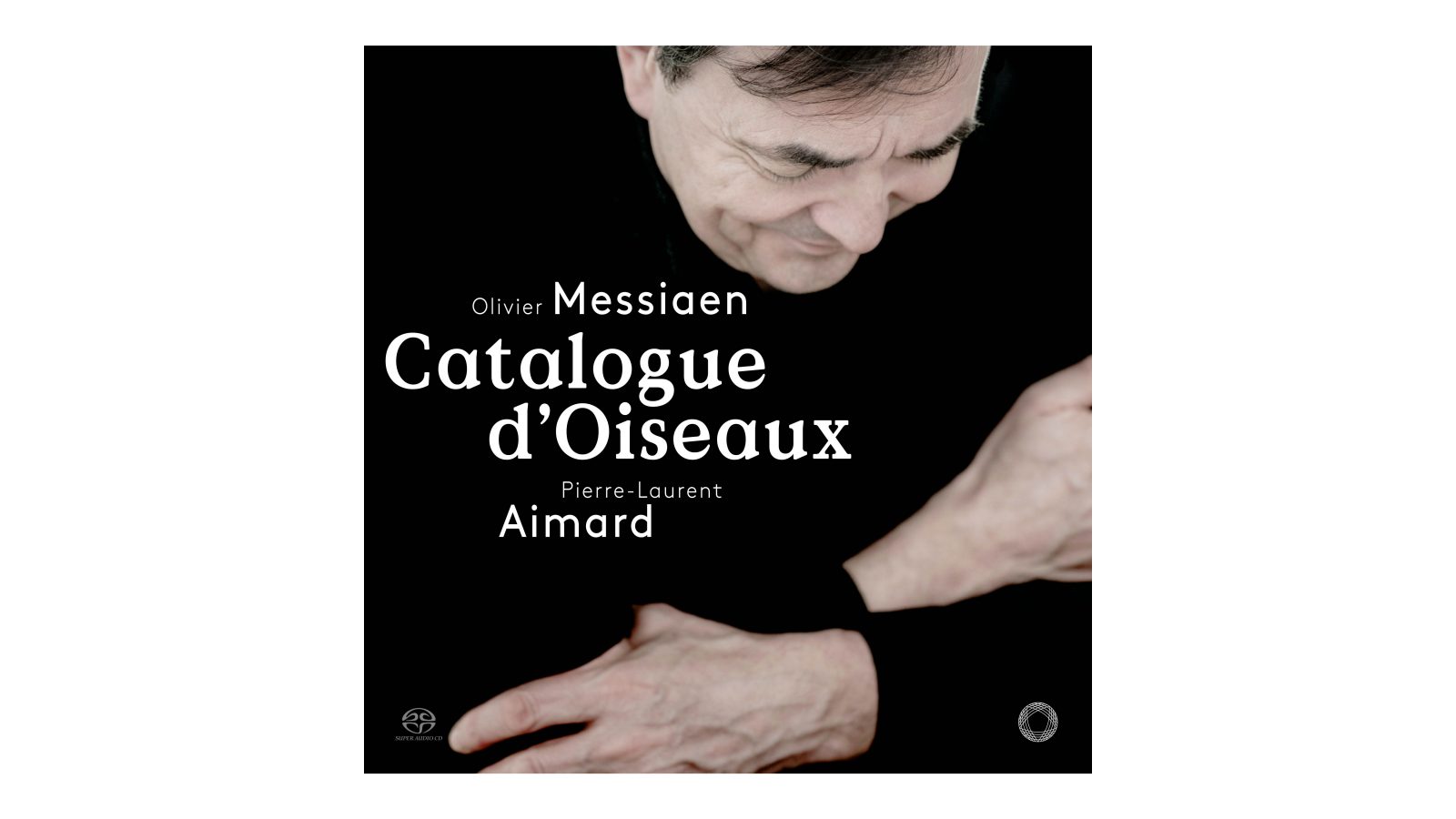 ---
Pierre-Laurent Aimard, recently signed to PENTATONE, releases Messiaen's complete Catalogue d'Oiseaux on March 30 as his first album with the label.
The pianist had intimate ties to the composer himself and his wife, Yvonne Loriod, for whom Messiaen wrote the Catalogue. Praised by The Guardian as "one of the best Messiaen interpreters around," this marks Pierre-Laurent's first recording of Messiaen's most extensive, demanding and colourful piano composition. The luxurious CD box set contains an accompanying bonus DVD, on which Aimard shares his vast knowledge of and love for Messiaen's work from behind the piano.
Due to its radical naturalism, the Catalogue d'Oiseaux is exceptional within the repertoire for solo piano. It is the grand hymn to nature from a man who never ceased to marvel at the stupefying beauty of landscapes or the magic of bird song. With his Catalogue, Messiaen tried – in his own words – "to render exactly the typical birdsong of a region, surrounded by its neighbours from the same habitat, as well as the form of song at different hours of the day and night," suggesting an almost scientific approach to his subjects. The idea of 'reproduction' may have been central to Messiaen's conception of the Catalogue d'Oiseaux, but in the finished work we hear a great composer at work, a master of innovative structures who finds an astonishing range of piano sonorities. In a world that is increasingly being destructed by man, Aimard views this cycle as "a musical refuge that resonates with an audience ever more concerned, expanded and affected."
This March, Pierre-Laurent performing parts of Messiaen's Catalogue d'Oiseaux or even the entire piece on his recital tour in the US and Europe. Discover the full schedule here.
You can pre-order the digital album on Apple Music and physical release on PENTATONE's website.